A pre‐IPO capital raise of A$3 million to launch commercialisation of the world's most advanced, paranutritional prebiotic feed supplement and progress the company to an ASX listing.
Overview
Founded by prominent New Zealand nutritionist Dr Graeme Coles, Knewe Biosystems Ltd (KBL) aims to become a major player in the global dairy and beef cattle prebiotic feed supplement industry.
After six years of R&D and extensive, successful trialling, KBL is ready to launch a range of the world's most advanced and cost-effective prebiotic ruminant feed supplements.
KBL's products are manufactured from the distillation by-products of high-volume bioethanol producers. They are 100% natural, sustainable and renewable. They are patented or patent-pending in all major global markets.
KBL will initially target the multi-billion-dollar global dairy and beef cattle industries with its first prebiotic, magnesium-based supplement called knewe™-Mg.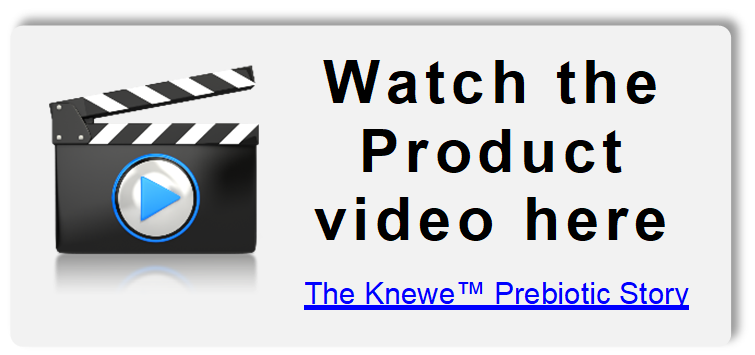 Proven technology…
Over the past six years Dr Coles and his team have been developing and refining the knewe™ product range. Trials conducted to date on both beef and dairy cattle show that better animal health and development are achieved by using knewe™ prebiotics to more effectively manage the gut microbial flora, leading to greatly improved nutritional and production performance.
A high value product impacting the bottom line for farmers…
KBL's prebiotic products naturally enhance bacterial and yeast activity in the rumen to give significant commercial improvements in dairy and beef production.
For dairy farmers, milk solids production is naturally increased by up to 23%. Farmers are net cash-flow positive within 90 days of introducing knewe™-Mg and they can expect to see an increase in their annual net profit of up to 50%.
For beef cattle farmers, daily live-weight gain during the finishing period is naturally enhanced by up to 30% with improved tenderness, juiciness and yield in meat.
knewe™ prebiotic supplements are palatable to all classes of stock, easy to store and feed, have a shelf life of up to 3 years and are priced at 40% less than the current least-cost alternatives.
Addressing environmental and food security concerns…
Livestock is the largest source of methane gas emissions worldwide, contributing over 28 percent of total emissions. The average cow emits 500L of methane into the atmosphere per day.
Trial results also demonstrate that after 90 days from the introduction of knewe™-Mg to a herd's daily diet, methane emissions are reduced by up to 50% and their carbon footprint is reduced by up to 20%, relative to their increased production.
The use of knewe™-Mg significantly increases animal productivity and profitability, enhances animal welfare and reduces the environmental impact of farming, at an economically sustainable low cost.
Patented Technology…
knewe™ -Mg is manufactured at commercial scale by adding low cost, customised mixing, drying and milling equipment to a bioethanol partner's existing plant. This patented process combines feed minerals with a readily available by-product of the bioethanol production process called CDS (Condensed Distillers Solubles) to produce a finished product that is shelf-stable for up to 3 years.
The Business Model – partnering with bioethanol producers globally…
| | |
| --- | --- |
| KBL has secured its first JV agreement with Lantmännen, Sweden's largest agricultural co-operative with 25,000 members and Scandinavia's largest ethanol producer. Lantmännen will manufacture and supply knewe™-Mg to fulfil initial pre-sale orders of $5milllion in NZ and commence new product trials in Northern Europe, NZ and Australia. | |
KBL's objective is to form similar joint ventures with a network of leading international bioethanol producers in USA, Europe, UK and Canada, which will distribute the product among their existing customers across the globe.
The business model is highly scalable as its limits to growth are a function of how rapidly it enters into additional bioethanol producer JV partnerships.

Revenue Potential
KBL currently holds orders to supply 30,000 cows in New Zealand with trials to phase in daily dosing of a further 35,000 cows planned to commence in the 4th quarter of 2017. This equates to A$5.0 million in committed presales, which will make the company profitable in the first 12 months.
Lantmännen alone has capacity to manufacture approximately 250 million product doses per annum, equating to A$250 million in gross revenue and generating A$150 million gross profit, to be split between the JV partners.
Detailed modelling is available in the full Information Memorandum.
Addressable Market
The first adopters for KBL's products will be the medium-scale dairy industry in New Zealand followed by large-scale beef and dairy producers in New Zealand and Australia. KBL has chosen to initially focus on New Zealand, Australia, Europe & North America.
Conservative estimates of the number of ruminants used in intensive production across these markets are 160 million dairy cows and 120 million beef finishers.
Capital Raise
The Company intends to undertake an Initial Public Offering ("IPO") and listing on the Australian Stock Exchange ("ASX") in the 2Q or 3Q 2018.
To request a copy of the Information Memorandum, contact Axstra Advisor Daniel Coombes at daniel@axstra.com.au or 0414137212.